RS Aggarwal Solutions Class 9 Chapter 10 Quadrilaterals
RS Aggarwal Solutions for Class 9 Maths Book Chapter 10 Quadrilaterals are available here. Study path has prepared solutions of all the exercises of the chapter by our expert math teachers to help you to get good marks in exams. This lesson has a ton of questions that are very important from the examination point of view.
We at Study Path solved each questions step by step with detailed explanations. Students must practice from practice these problems to score high marks in Maths. Below we have listed the Class 9 RS Aggarwal Solutions Chapter 10 Quadrilaterals Exercise 10A, Ex 10B, Ex 10C and Multiple Choice Questions (MCQs).
Class 9 RS Aggarwal Solutions Chapter 10 Quadrilaterals
Class 9 RS Aggarwal Solutions Chapter 10 Ex 10A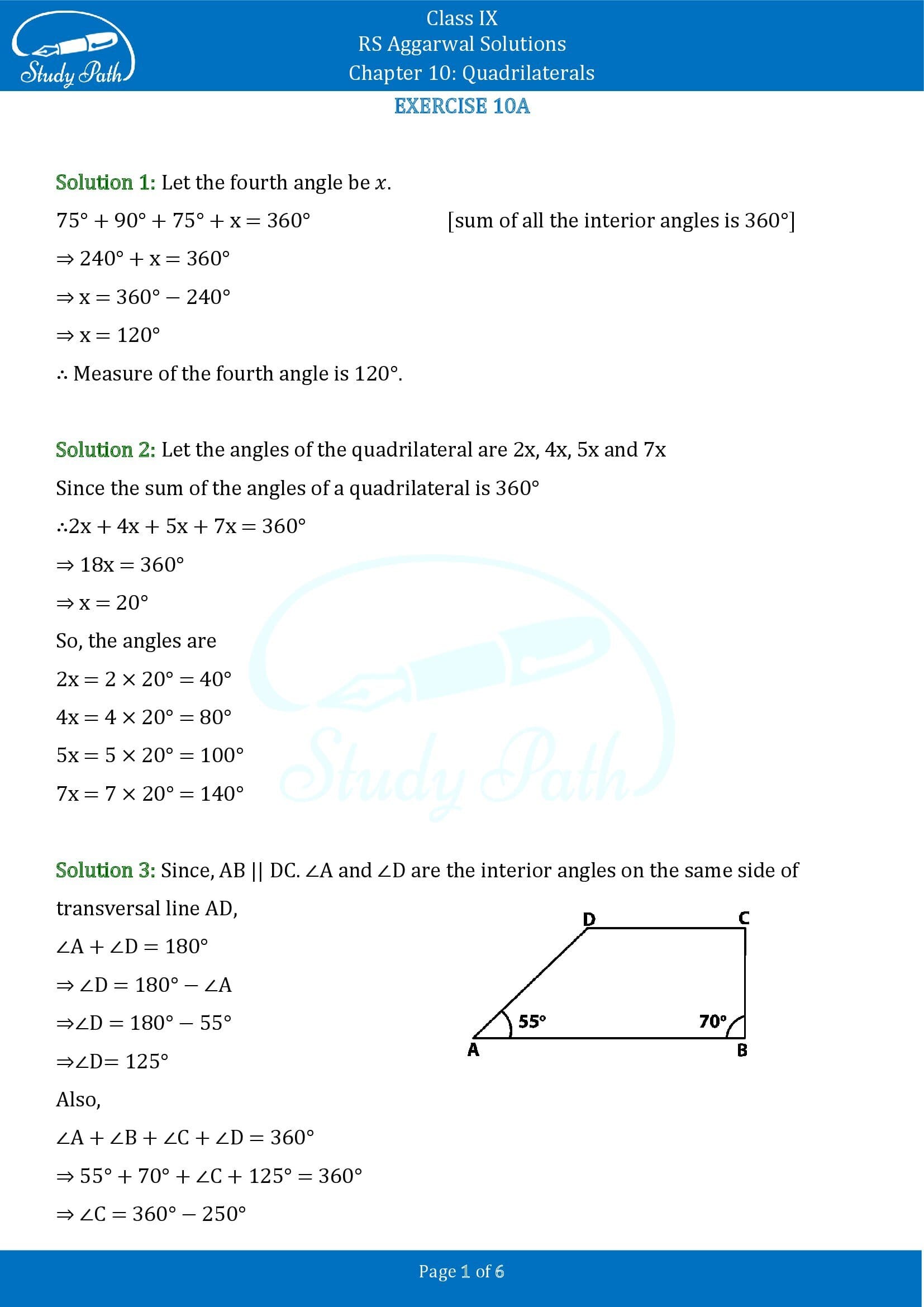 Class 9 RS Aggarwal Solutions Chapter 10 Ex 10B
Class 9 RS Aggarwal Solutions Chapter 10 Ex 10C
Class 9 RS Aggarwal Solutions Chapter 10 MCQs